San Francisco
Your Guide To Charter Bus Rental
Looking for a destination for a group trip, somewhere that offers a wide range of cultural, culinary, and shopping opportunities? Come to San Francisco for some of the nation's top museums, performing arts venues, shops and dining experiences. 
But don't put extra stress on yourself, though, by trying to handle the ground transportation details on your own. Book a charter bus rental from BusRental.com. We'll watch the GPS, keep track of the time and worry about parking and traffic while you relax with everyone else.
The Things You Want to Know about Charter Bus Rentals
If the comfort, convenience and luxury of a charter bus rental are new to you, you have questions:
Choose BusRental.com for Your Charter Bus Rental to San Francisco
When you book a charter bus rental from BusRental.com, you can expect:

The best price for your trip
With our experience, local market savvy and access to thousands of charter bus vendors nationwide, we will guarantee you the best price for your trip to San Francisco

Flexibility you won't get anywhere else
Because of our longstanding relationships in the industry and the knowledge and expertise we have developed over more than three decades, we can make last minute or real-time changes or book an entire trip with short notice.

Your safety will be our top priority
We monitor the safety records of all our vendors, and won't use any who have any major current safety violations. We also require that all our service providers strictly comply with governmental regulations for driving time and vehicle maintenance.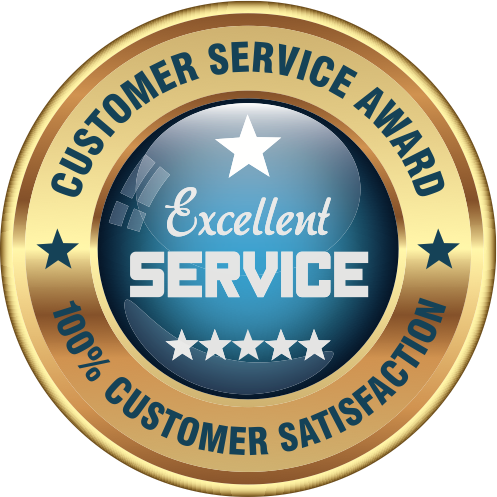 The best customer service in the industry
You'll have your own project management team, 24/7 dispatch, unmatched logistical support, and access to our online Trip Management Portal. That's why we have more than 2,000 positive online reviews!
Come to San Francisco for One of These Great Annual Events
Pick the right time of year and you can enjoy one of San Francisco's many popular happenings:
The 15-minute fireworks show, synced with surround-sound music, culminates a day-long party along the San Francisco Bay, with street vendors, music and food booths from the Embarcadero to Folsom. You can also take a fireworks cruise.
The Cherry Blossom Festival
For immersion in the Japanese culture in San Francisco, come in mid-April for this celebration, with a parade, martial arts demonstrations, live music and other cultural performances, as well as an extensive sampling of Japanese cuisine
The Chinese New Year's Parade
The San Francisco Chinatown, probably the most well-known in the United States, hosts this huge parade every February as part of a larger celebration of the Chinese New Year. There's a flower market, a street fair and many food booths.
The St. Patrick's Day Festival and Parade
Everything turns green for this celebration of Celtic culture, with traditional Irish music and dancing, craft exhibits, beer tents and an amazing parade, with floats and marching bands from across the country
San Francisco has long been a safe place for the LGBT community, and its annual Pride celebration is second-to-none. Look for the streets to be festooned with rainbow flags, costumes and other homages to personal and cultural diversity.
The Outside Lands Music Festival
True to the diversity that is central to San Francisco, this August event includes musicians from around the planet, with genres limited only by your imagination. There's also great food and beverages at this Golden Gate Park event.
Get ready for schnitzel, wurst, spaetzle and lots of fine German beer at Pier 48, near AT&T Park. You'll see many folks sporting lederhosen, cutting a rug as an oompah band plays Bavarian tunes.
Oyster vendors from all along the Pacific Coast come to the Bay City in May, serving up these aquatic delicacies. You can get them raw, deep fried, baked, sauteed or steamed, and wash them down with some of the city's famed craft beers.
Your "Can't Miss" List for a Charter Bus Trip to San Fran
San Francisco offers many unique experiences. Here are just a few:
The Golden Gate Bridge and Park
4,200 feet long and nearly 750 above the water, the Golden Gate Bridge was the largest suspension bridge in the world in 1937, when it was completed. The park comprises more than a thousand acres, larger than New York's Central Park.
See the famed "Rock," a federal prison from 1934 until 1963, housing such famous inmates as Al Capone, George "Machine Gun" Kelly, Mickey Cohen and Alvin "Creepy" Karpis. The 22-acre island is accessible by ferry from Pier 33.
San Francisco Museum of Modern Art
One of the largest art museums in the nation, with more than 170,000 square feet of exhibit space, San Francisco's MOMA has works by Jackson Pollock, Ansel Adams, Dorothea Lange, Andy Warhol, Paul Klee and Henri Matisse
Muir Woods National Monument
Just 12 miles north of the city, this 500+ acre preserve, part of the Golden Gate National Recreation Area, has 240 acres of old growth redwoods, some reaching heights of more than 250 feet.
One of the best ways to experience the famed Fisherman's Wharf section of San Francisco, Pier 38 combines restaurants, an aquarium, shops and a video arcade. Keep your eyes open for the sea lion basking in the sun.
Dubbed the "crookedest street in the world," this one-block section of Highway 101 alongside the Embarcadero attracts more than two million visitors a year, as eight hairpin turns take tourists on a 65-foot vertical drop
The de Young, a part of Golden Gate Park, has extensive collections of American and African art, from pieces made in California during the Gold Rush days, works from the Spanish Colonial period and modern art.
Walt Disney Family Museum
Located in the Golden Gate National Recreational Area, this museum includes early drawings and animation, a miniature model of Disneyland, and the nearly 250 awards that Disney received in his lifetime.
Make Life Easy When You Travel on a Charter Bus Rental
The many attractive features of a charter coach make it the perfect solution for any type of travel:
Explore San Francisco's Iconic Neighborhoods
Few cities have the diversity found in San Francisco. See these neighborhoods in the comfort of a charter bus:
Once the center of the hippie movement, this neighborhood remains a haven for the city's counterculture, with vintage stores, old-school vinyl emporiums, head shops, tattoo parlors and dive bars, as well as many street musicians
Get a great view of the city from the top of one of the steep hills in this "old money" part of San Francisco. There's a bustling nightlife here, too, amongst the upscale restaurants and century-old Victorian homes.
Clearly one of the city's most colorful communities, the Mission District exemplifies the diversity of San Francisco, with lots of authentic street food, film houses, dive bars and small music venues.
Home to the San Francisco Giants, but also to craft breweries, art galleries and gay bars, the South of Market area also boast the San Francisco Museum of Modern Art and the Yerba Buena Gardens
Book Your Charter Bus Excursion to San Francisco Today
Great food, unparalleled cultural diversity, world-class arts and culture, and truly unique shopping opportunities—these are just some of the many reasons to visit the "City by the Bay." But don't turn a trip to San Francisco into a lot of work by trying to handle the ground transportation on your own. Turn to the professionals—relax with everyone else while BusRental.com handles all the details.
To get a free quote on the cost of a charter bus rental to San Francisco, go to our convenient
online cost calculator
. We'll get an estimate to you in minutes. To learn more about charter bus rentals, or to get answers to any questions about our services, call
1-866-569-2012
and speak with one of our experienced and friendly travel consultants.
We Book More than 20,000 Charter Bus Trips Every Year!
Ask Us about Our Price Match Guarantee!