San Diego
Your Guide To Charter Bus Rental
For a premiere destination for any group trip, come to San Diego. The weather in SoCal is balmy all year long, and there are seemingly endless beaches where you can get your share of sun, sand and surf. It's the craft beer capital of the Southwest, has a fun and unique food culture and offers a great nightlife. Don't put extra stress on yourself, though, by trying to handle the ground transportation details on your own. Book a charter bus rental from BusRental.com. We'll watch the GPS, keep track of the time and worry about parking and traffic while you relax with everyone else.
Commonly Asked Questions about Charter Bus Rentals
Never traveled in the comfort, convenience and luxury of a charter bus? Here are some things you'll want to know:
Book Your Charter Bus Rental to San Diego with BusRental.com
There are many reasons why we've been at the forefront of our industry for more than 30 years:

We will meet or beat any competing price quote
Because of our longstanding relationships with thousands of premium charter bus vendors, we will guarantee you the lowest price for your trip, provided the competitor is DOT-compliant

Flexibility you won't get anywhere else
Because of our longstanding relationships in the industry and the knowledge and expertise we have developed over more than three decades, we can make last minute or real-time changes or book an entire trip with short notice

We take all the steps to maximize your safety
We choose not to book with charter bus vendors who have any major current safety violations. We also ask that all our service providers strictly comply with governmental regulations for driving time and vehicle maintenance.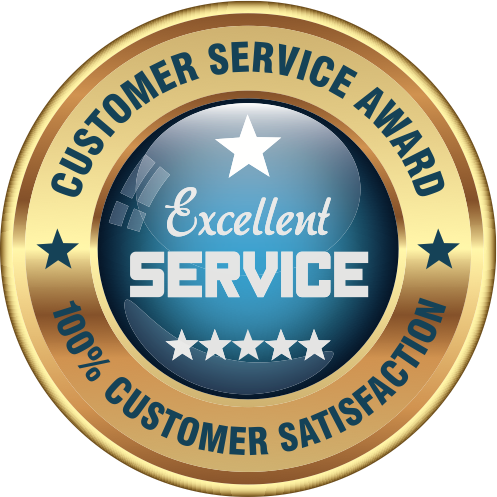 We place a premium on customer service
We work hard to ensure that we meet or exceed the expectations of every customer. The proof in the pudding? We have more than 2,000 positive online reviews!
Don't Miss These Great Events in San Diego
Book your trip at the right time and you can enjoy one of the following San Diego crowd favorites:
This is the grandaddy of all the Comic-Cons, held in San Diego every year since 1970. The scope of Comic-Con has continually grown over the past 50 years, now including video games, fantasy novels, webcomics and collectible card games.
It's like Mardi Gras in SoCal, as San Diego transforms to Rio for a day, with live music from samba, bossa nova and jazz musicians, a food and craft market with more than 150 booths, and all the costumes and colors of Carnivale.
The San Diego Pride Parade and Festival
More than a quarter of a million people come from across the Southwest and the nation to San Diego for this weekend festival, held in mid-July. Look for block parties, live music and dancing in the streets.
This eclectic music festival spans genres, from surf music to reggae, from hip hop to Cali-Mex. Slake your thirst at one of the craft beer tents or enjoy some of SoCal's best street tacos from food trucks and booths.
The San Diego International Film Festival offers movie buffs nearly two weeks of screenings, often introducing new filmmakers. The festival promotes diversity, with an emphasis on LGBTQ films, social impact movies and Native American cinema.
Honored by the International Council of Air Shows as the world's best military air show, Miramar draws about three-quarters of a million fans every year, with aerial performances and displays of new aircraft and prototypes
The San Diego Surf Movie Festival
This one-of-a-kind festival combines two iconic pastimes in SoCal—watching movies and catching a wave. It's held in May every year, near the storied waves by Torrey Pines and Del Mar. Meet the stars of the surf film world up close and personal.
The San Diego Smooth Jazz Festival
The name is a little misleading, as this weekend music festival in July includes jazz, soul, blues and more, with wine and beer tents, as well as many of the city's most popular food trucks.
Things You Can Only Do and See in San Diego
This great American city offers many unique experiences. Here are just a few:
You could spend all your time in San Diego at this 1,200 acre "urban cultural park," where you'll find museums, theaters, shops, green space and even the San Diego Zoo. It's all built on the site of the 1915 Panama-California Exposition.
See the longest serving aircraft carrier of the 20th century, home to more than 200,000 sailors in its 47-year-career. It's part of the Midway Museum, and also houses an impressive collection of military aircraft built in Southern California.
The Cabrillo National Monument
Located at the tip of Point Loma Peninsula, this marks the site where Juan Rodriguez Cabrillo, the first European to set foot along the West Coast of the United States, landed in 1542. There's also a great view of the San Diego skyline.
Part theme park, part oceanarium, part aquarium and part marine mammal sanctuary, Sea World offers something for everyone. It's a marine research facility, with many exhibits on marine and aquatic life and biology.
The San Diego Museum of Art
Opened nearly 100 years ago, the art museum, located in Balboa Park, has an extensive collection of Spanish art, including works by El Greco and Goya. In 2012, it acquired a number of German Expressionist paintings.
The San Diego Natural History Museum
Also located in Balboa Park, the Natural History Museum focuses on bringing in traveling exhibitions, and has including displays on mineralogy, desert flora and fauna, and fossils from Southern California and Baja California
The San Diego Air & Space Museum
Another Balboa Park museum, this facility houses an extensive collection of original aircraft, as well as many reproductions of famous planes and spacecraft, including the Apollo 9 command module and a 1902 Wright Glider
This science museum and planetarium, in Balboa Park, has three IMAX screens, an interactive tornado exhibit, and the world's largest display of LEGO art, with millions of pieces.
A Charter Bus Makes Any Outing Better
Take any experience up a notch when you travel in the luxury, convenience and safety of a charter bus rental:
Visit San Diego's Diverse Communities on a Charter Bus
With a charter bus, you can experience San Diego's unique neighborhoods with less hassle:
Come to this 16-block Victorian neighborhood for some of the city's most popular dining, drinking and entertainment venues. Home to the San Diego Symphony, the Quarter also offers art galleries, theaters, music venues, clubs and pubs.
Located at the northern end of the downtown area, this neighborhood offers authentic trattorias and cappuccino bars among sausage markets and macaroni factories. Look for the "love at first sight" tile on India Street or the "recipe tables" at Amici Park.
San Diego is known nationally for its craft beer culture, and North Park is the epicenter, with a number of stellar breweries, as well as art galleries, trendy restaurants and independent boutiques, offering a dizzying array of unique goods.
A legacy of the city's Mexican heritage, Old Town offers museums, historical sites, a train museum, and an officially designated haunted house. There's also an open-air marketplace where you can buy handcrafted goods.
Schedule Your Charter Bus Rental Trip to San Diego Today
In San Diego, you'll find world class art and culture, professional sports and championship golf, endless shopping, great dining and a bit of history as well. Best of all, it's always warm here! But a group outing to San Diego can quickly turn into a lot of work if you decide to handle the ground transportation by yourself. Travel like a pro—let BusRental.com take care of all the details while you relax with everyone else.
To get a free quote on the cost of a charter bus rental to San Diego, go to our convenient
online cost calculator
. We'll get an estimate to you in minutes. To learn more about charter bus rentals, or to get answers to any questions about our services, call
1-866-569-2012
and speak with one of our experienced and friendly travel consultants.
We Book More than 20,000 Charter Bus Trips Every Year!
Ask Us about Our Price Match Guarantee!