Phoenix
Your Guide To Charter Bus Rental
It's always sunny and warm in Phoenix, and there are endless ways to be entertained. But don't try to take a group to Phoenix on your own. It's the nation's 5th largest city, extending for miles in every direction. Make the trip easy on yourself. Travel on a charter bus rental from BusRental.com and join the fun while we take handle all the details.
Helpful Information about Charter Bus Rentals
If you've never traveled in the luxury and comfort of a charter bus, here are some of the things you'll want to know:
Check Out These Great Phoenix Attractions with a Charter Bus
You'll never run out of fun things to do in the Valley of the Sun. Here are some of the most popular attractions:
Musical Instrument Museum
The "MIM" has the largest collection of musical instruments in the world, with huge galleries based primarily on continents. See how brass, strings, percussion and other instruments evolved in similar and different ways around the world.
The largest visual arts museum in the Southwest, the PAM has nearly 20,000 works in its permanent collection, including extensive holdings of Western American art, as well as Latin American, Asian and European works.
The Desert Botanical Garden
Founded nearly 85 years ago, this 140-acre natural habitat has more than 50,000 plants and nearly 400 species, focusing on the flora of deserts, from the Sonora to the Baja to Australia, including rare and endangered species.
Established as the "world's preeminent museum for the presentation, interpretation and advancement of American Indian art, the Heard works closely with artists and tribal communities throughout Arizona and the Southwest
The Arizona Science Center
The ASC emphasizes the "hands-on" experience, with more that 350 interactive exhibits. There's a 5-story IMAX, as well as a planetarium. The Science Center also brings in many nationally traveling exhibitions.
The largest privately owned, not-for-profit zoo in America, the Phoenix Zoo has more than 1,400 animals on 125 acres in Papago Park. Check out the Arizona Trail, the Tropics Trail or the Africa Trail at this sanctuary for endangered wildlife.
The largest of its kind in the Southwest, the OdySea boasts more than 6,000 marine creatures in its 2 million gallons of water, including sloths, sharks, stingrays and penguins. Check out the Voyager, the world's only "rotating aquarium experience."
The Hall of Flame Fire Museum
For a truly unusual experience, visit this huge museum dedicated to the preservation of fire-fighting vehicles and equipment. You'll see restored horse-drawn fire wagons, as well as a wide array of motorized vehicles and other devices.
There Are Many Good Reasons to Book with BusRental.com
At BusRental.com, we have been leaders in the charter bus industry for decades because:

We will always get you the lowest price
We will match or beat any price from a competitor for the same trip and the same coach—that's a guarantee. Competing vendor must be compliant with all requirements of the Department of Transportation (DOT).

Flexibility you won't get anywhere else
Because of our longstanding relationships in the industry and the knowledge and expertise we have developed over more than three decades, we can make last minute or real-time changes or book an entire trip with short notice.

We are committed to your personal safety
We keep close track of the safety records of all our vendors and won't use those who have current major safety violations. We also require that all charter bus companies we use keep accurate driving and maintenance logs at all times.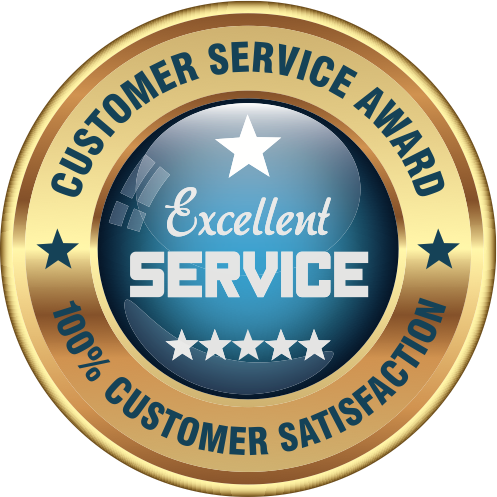 We offer premium customer service
With BusRental.com, you'll have your own dedicated project management team (with a single point of contact), unmatched logistical support, 24/7 dispatch services, and full-time access to our online Trip Management Portal.
Come to Phoenix for One of These Great Events
Make your trip to Phoenix event better—schedule it to coincide with:
Get your fix of fried food and live music during this three-week event, held in the fall at the State Fairgrounds. There are more than 100 food booths and a huge midway, with one of the world's largest transportable Ferris wheels.
One of the biggest events of the year in Phoenix, this PGA tour event regularly draws the world's top golfers. It's held the weekend before the Super Bowl every year—the perfect time to come to the Valley of the Sun.
Like to drool over expensive cars, but not ready to plop down the money to buy one? Come to this annual car auction, where buyers from around the world bid on some of the priciest (and coolest) vehicles you'll ever see.
This is baseball the way it was meant to be watched…lounging in a lawn chair with a beer in your hand, watching some of the world's top players shake off the offseason rust. The Cactus League starts in late January and runs until opening day.
The McDowell Mountain Music Festival
Come to downtown Phoenix (Margaret T. Hance Park) for this 3-day jam in early March. McDowell. The bill is eclectic, with singer-songwriters, alternative bands and some world-beat. All proceeds go to charity.
Another annual staple in downtown Phoenix is Art Detour, where more than 100 local studios offer special exhibits, from Roosevelt Row to CenPho and the warehouse district. Keep your eyes open for some pop-up galleries as well.
The annual Pride parade in Phoenix is just a part of an entire weekend in April that focuses on the LGBTQ community here. There's lots of live music and dancing, food booths and plenty of opportunities for retail therapy.
Beer, bands, bicycles and a little bacchanalia—this weekend-long event in October includes comedians, live music, circus performers and informal costume parties, all built around a brew-fest. It's one of the many stops for a touring festival sponsored by New Belgium Brewing.
Book a Charter Bus to Phoenix for Any Type of Event
All the features you love about charter bus travel make it ideal for any outing to the Valley of the Sun:
Visit the Neighborhoods in Phoenix in the Comfort of a Charter Bus
You'll find many interesting and fun neighborhoods across the vast expanse of desert in Phoenix:
For some of the best views of the mountains, many of the city's top restaurants and shopping destinations, or some of the most accessible hiking trails, check out Arcadia.
Known to locals simply as "RoRo," this is one of the most unique locales in Phoenix, with independent movie theaters, art galleries, unusual boutiques, patio hangouts and sidewalk cafes. It's also home to the Heard Museum.
See some of the city's most historic brick and concrete buildings here, where gentrification has converted once-vacant warehouse space into bars, restaurants, art galleries, music venues and hip workspaces. It's also close to the city's sports stadiums.
The Willo Historic District
Step back in time and see many of the city's most architecturally astonishing homes, some built nearly 100 years ago, including bungalows, ranch-style homes, Tudors and Spanish Colonials. Just west of Central Avenue, it's also near just about everything.
Don't Wait Another Day—Book Your Charter Bus Trip to Phoenix Today!
There's an active, but laid-back vibe that you'll find throughout Phoenix. You'll find plenty to do there, but you'll also have a chance to relax—but not if you try to handle things by yourself. Let your trip to the Valley of the Sun be a real vacation. Book a charter bus rental from BusRental.com and we'll take care of all the details.
For a free estimate of the costs of a charter bus rental to Phoenix, visit our convenient
online cost calculator
. You'll have a quote within minutes. To learn more about the services we provide, or to get answers to any questions about charter bus travel, call
1-866-569-2012
and speak with one of our experienced and friendly travel consultants.
We Book More than 20,000 Charter Bus Trips Every Year!
Ask Us about Our Price Match Guarantee!