New York
Your Guide To Charter Bus Rental
You're taking a group on an excursion to New York City—get ready for an experience you'll never forget…the virtually unlimited cultural offerings, the great restaurants, the world-class retail opportunities, the sheer history of one of the world's great cities. Make no mistake about it, though—New York is a metropolis. If you try to take a group there on your own, you'll spend all your time working—checking the GPS, looking at the clock, battling traffic, trying to find a venue, searching for parking, or trying to figure out the mass transit system. You may only get to do this once, so do it the right way. Book a charter bus from BusRental.com and be on vacation, just like everybody else. Let us handle all the details while you simply enjoy yourself.
Answers to Your Questions about Charter Bus Rentals
If you've never traveled by charter bus, you're in for a treat. Here are some of the things you'll want to know:
Book with Confidence with BusRental.com
At BusRental.com, we consistently set up more than $50 million in charter bus trips annually. Here's why:

We offer the best price--guaranteed!
We will meet or beat any quote from a competitor for the same trip and bus, provided the competitor is DOT-compliant

We offer unmatched flexibility
Because we have long standing relationships with luxury charter bus vendors nationwide, we can make last-minute and real-time changes to almost any itinerary, and can book entire outings with short notice

We make your safety our utmost priority
We keep an eye on the safety records of all our vendors, and won't use drivers with current safety violations. We also require that all our vendors maintain accurate driving and vehicle maintenance logs.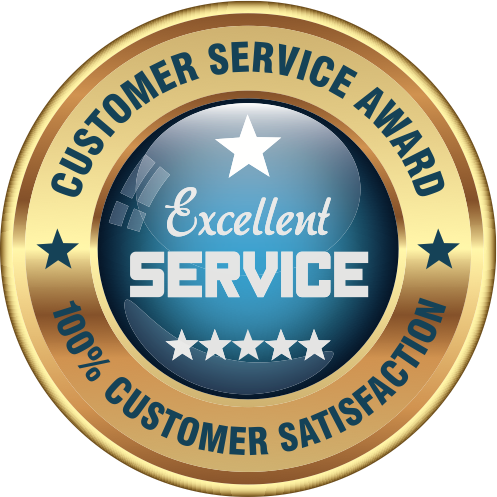 The gold standard for customer service
We'll provide you with your own dedicated project management team, top-of-the-line logistical support, dispatch services 24/7, and access to our state-of-the art online Trip Management Portal.
Enjoy the Great Attractions in New York City
With a charter bus rental, it's easy to see many of the great things NYC has to offer:
From the Metropolitan Museum of Art to MOMA (the Museum of Modern Art to the Whitney or the Guggenheim, New York City is a mecca for patrons of the visual arts
The Statue of Liberty National Monument
Visit "Lady Liberty," a 305-foot-tall replica of Libertas, the robed Roman goddess of liberty, dedicated more than 135 years ago to commemorate the abolition of slavery in the United States.
The Empire State Building
Erected nearly a hundred years ago, it stood as the world's tallest building for nearly 40 years. The classical Art Deco architecture makes it a popular attraction, with more than four million visitors every year.
Known alternatively as the "Crossroads of the World," or the "Center of the Universe," Times Square is also the heart of the Broadway Theater District, drawing more than 50 million visitors a year
The American Museum of Natural History
With 45 permanent exhibition halls spanning 26 interconnected buildings, the Museum of Natural History houses more than 34 million artifacts related to the history and life of Mother Earth
Affectionately known as "Grand Central Station," this Beaux -Arts architectural masterpiece is the 3rd busiest train terminal in North America, attracting more than 21 million visitors every year
The longest suspension bridge in the world when it was completed in 1883, the Brooklyn Bridge spans nearly 1,600 feet across the East River and reaches a height of more than 125 feet above the water at its highest point.
Located on the former site of the Twin Towers (also known as Ground Zero), this national memorial and museum pays tribute to the nearly 3,000 people who died in attacks on the World Trade Center in 1993 and 2001
Take a Charter Bus on Any Trip to New York City
A charter bus is ideal for any outing to the Big Apple:
Come to New York City to Experience One of These Fun Events
Make your trip to New York City special by booking it to coincide with:
The Rockefeller Center Christmas Tree Lighting
The largest aquarium in the United States, the Georgia Aquarium has over 11 million gallons of fresh and saltwater tanks, including one with more than 6 million gallons. You can see hundreds of species throughout its seven galleries.
The Macy's Thanksgiving Day Parade
There are many imitators, but only one Macy's parade. Join the throngs on Turkey Day and thrill at performances from world-class artists and marching bands, or check out the parade's famous floats and balloons
Once of the fashion capitals of the world, New York brings top designers in for a fall-winter fashion week and a spring-summer fashion week, with top models showing off new styles and trends
Come to the Big Apple in June for the world's largest celebration of LGBTQ culture. Join the huge parade that traverses 5th Avenue, enjoy the music, dance, fashion, food and other events showcased this week.
NYC is a foodie's paradise, particularly in January and July, when restaurants across the metropolitan area offer special three-course lunch and dinner creations
The Tribeca Film Festival
Founded by hometown megastar Robert DeNiro, this cinematic extravaganza brings hundreds of films to the city every April, including independents, documentaries and shorts
Visit Flushing Meadows in September to see the world's best professional tennis players compete in the world's most raucous and exciting tournament. Night matches are the best, where crowds can make or break a budding star.
Nathan's 4th of July Hot Dog Eating Contest
The 4th of July is always special in NYC, with fireworks lighting up the Statue of Liberty, but one of most popular events of the celebration pits man vs. dog…hot dog, that is. Contestants come from around the globe to vie for the title.
Experience New York's Diverse Neighborhoods on a Charter Bus
A charter bus rental makes it easy to take in the many different communities in NYC:
For many, the "Village" is the heart of New York City culture, with jazz clubs, off-Broadway theaters, great bars and restaurants. Hang out in Washington Square Park and you might hear the next Bob Dylan busking to bystanders.
 Come to the ritzy Upper East Side and visit the "Museum Mile," home to the Guggenheim, the Metropolitan Museum of Art and El Museo del Barrio. Check out the designer shops and fine dining along Madison Avenue.
The cobblestone streets and cast-iron facades in SoHo are a popular destination for visitors to the city, offering world-class dining experiences, a vibrant nightlife, and street vendors selling a potpourri of unique items
The center of hip for more than a century, Harlem offers entertainment venues you won't find anywhere else, from the small jazz and blues clubs to the storied Apollo Theatre. It's also home to many great eateries.
Schedule Your Charter Bus Rental to New York City Today
Make your outing to New York City relaxed and easy, in the comfort, luxury, convenience and safety of a charter bus rental from BusRental.com. Enjoy the many attractions in the Big Apple while we take care of all the details.
To get a free quote on the cost of a charter bus rental to New York City, visit our state-of-the-art
online cost calculator
. To ask any questions about charter bus rentals, or learn the different ways that we can help you with a group outing, call
1-866-569-2012
and speak with one of our experienced and friendly travel consultants.
We Book More than 20,000 Charter Bus Trips Every Year!
Ask Us about Our Price Match Guarantee!