Atlanta 
Your Guide To Charter Bus Rental
See the Entertainment Center of the American South in the Luxury, Comfort and Convenience of a Charter Bus
It seems like everyone is going to Atlanta, and with good reason. The heart of the American South, Atlanta offers something for everyone, from world class theatre, music and museums to some of the country's most revered golfing destinations, from culinary diversity to great shopping, from a fascinating array of unique tourist attractions to fun and funky neighborhoods. There's an easy, relaxing and exciting way see all this great reborn city has to offer—on a luxury charter bus from BusRental.com. Kick back in the comfort of a charter bus rental while your driver handles all the details.
Everything You Want to Know about a Charter Bus Rental to Atlanta
With a charter bus from BusRental.com, you'll be in full relaxation mode in Atlanta:
Why Should You Book Your Charter Bus Rental with BusRental.com?
Because BusRental.com brings more than 30 years of experience to every trip we book, you can expect:

The lowest price for a charter bus rental to Atlanta
With more than 3,000 charter bus service providers nationwide, we can match any price from any competitor for the same type/ size of coach, with the same number of seats and amenities, provided the competing vendor is DOT compliant.

Unmatched flexibility in your ground transportation
Because we work with extensive number of charter bus vendors, real-time and last-minute modifications to your itinerary are seldom a problem. In most instances, we can put together an entire charter bus rental with virtually no notice.

The highest safety standards in the industry
We routinely examine vendor safety records/ratings and avoid service providers who have current major violations. We require all drivers to accurately document time on and off the road, as well as proof of insurance from all vendors.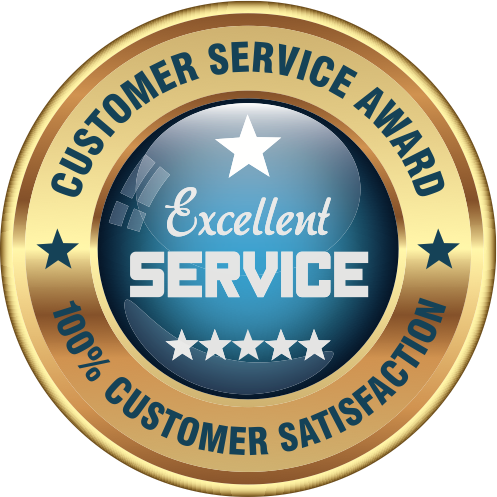 A rigorous commitment to your personal safety
We monitor safety records and ratings for all our vendors and won't use those who have current major violations. We require that vendors have adequate insurance coverage, and ensure that all drivers correctly report all time on the road.
What Can I Do on a Charter Bus Rental to Atlanta?
When you visit the ATL, you don't want to worry about checking the GPS, watching the time or fighting traffic.
The largest aquarium in the United States, the Georgia Aquarium has over 11 million gallons of fresh and saltwater tanks, including one with more than 6 million gallons. You can see hundreds of species throughout its seven galleries.
Covering two full blocks, this attraction includes both the Ebenezer Baptist Church, where Dr. King served, and his birthplace. The National Park Service offers free tours of the home where he was born.
The Center for Civil and Human Rights
This museum documents both Atlanta's role in the civil rights movement of the 1950s and 1960s and the legacy of Jim Crow in America, with videos and other interactive displays
The Atlanta Botanical Gardens
With Atlanta's location in the deep South, it's warm enough that you'll find something blooming virtually any time of the year. Check out the largest collections of roses and hydrangeas in the Southeast United States.
This cultural icon offers more than a historical tribute to the world's most popular soda. Test your olfactory prowess at Scent Discovery or sample over 100 other soft drinks from around the world.
Listed on the National Register of Historic Places, this recently restored entertainment venue takes you back to the glamour and luxury of the 1920s
The Atlanta History Center
With museums, historic homes and historic gardens, this complex offers a glimpse at the storied history of Atlanta, from its burning and destruction during the American Civil War to its rebirth as one of the great new American cities.
With exhibits of art spanning the Renaissance to 21st century artists, the High is known and revered nationally and internationally for its collections of 19th century French painters.
Why Should I Book a Charter Bus for a Group Trip to Atlanta?
There's no other mode of travel that offers all the features and benefits of a charter bus from BusRental.com.
Some Things to Put On Your "Don't Miss" List for Atlanta
Here are some annual events to consider when you're planning a trip to the "New York of the South":
The Atlanta Dogwood Festival
Founded more than 80 years ago, this two-week festival in Piedmont Park includes live music, food booths, cook-offs (the most popular are BBQ and chili) and a huge open-air art exhibit and market
People from across the South and throughout the country converge on Atlanta every New Years Eve, where nationally touring musical guests entertain and bars and restaurants offer a taste of the culinary diversity that is Atlanta
If you're in Atlanta in September, don't be surprised to see dragons and wizards running amok on the streets. It's the annual homage to dragons known as Dragon*Con, with live performances, celebrity appearances, and book readings.
The largest 10K road race on the planet, this is where you'll find many Atlantans on the 4th of July every year. It's a happening, though, with live music, food booths and other fun events.
Typically held the first weekend in February, this is one of the largest brew-fests in the country, with more than 300 craft beverages from across the country, as well as an assortment of cool food trucks and other vendors.
First staged in 1994, this early fall music extravaganza is held in September at Piedmont Park. Past headliners have included Maroon 5, Jack White, the Jonas Brothers, Eminem, the Zac Brown Band and the Red Hot Chili Peppers.
Set for late October in the city's historic Old Fourth Ward, this culinary festival offers great food from more than 80 of Atlanta's great restaurants. You can also watch the professionals at work on one of three live cooking stages.
The Atlanta Grilled Cheese Fest
Held in September every year, Cheese-Fest pays tribute to that classic American sandwich. There's also a Bloody Mary Garden!
You'll Love the Many Unique Neighborhoods in Atlanta
Though Atlanta has seen explosive growth recently, it remains a city of neighborhoods, each with its own vibe:
The Old Fourth Ward (the O4W )
Full of history, this district has its roots in the Civil War, but it's also a beacon for the Civil Rights movement, as the boyhood home of Dr. Martin Luther King. The stunning brownstones here contend with anything you'll find in NYC.
Home to some of the city's most unique and popular restaurants, Grant Park is also home to Zoo Atlanta, as well as Oakland Cemetery, where storied Southern author Margaret Mitchell was laid to rest.
Five Points and Underground Atlanta
Once the central business district and the city's top nightlife, this area now boasts some of the city's top musical venues, as well as many stunning murals as part of the Living Walls exhibit.
For a taste of many of the highlights of Atlanta, there's no better place. The High Museum, the Margaret Mitchell House, the Atlanta Botanical Garden and Piedmont Park are all here.
Book Your Trip to Atlanta Today
Make your outing to this exciting and energizing city easy—with a charter bus rental for BusRental.com, you can relax with everyone else while we cover all the details.
For a free quote on the cost of a charter bus rental to Atlanta, visit our cutting-edge
online cost calculator
. We'll get a quote to you within minutes. To learn more about the many ways we can assist you with group travel, or for answers to any questions about charter bus rentals, call
1-866-569-2012
and speak with one of our experienced and friendly travel consultants.
We Book More than 20,000 Charter Bus Trips Every Year!
Ask Us about Our Price Match Guarantee!