Tampa
Your Guide To Charter Bus Rental
You're taking a group on a fun outing. You want to go somewhere that's warm, but not oppressively hot, a place where you can experience it all—arts and culture, entertainment, great food, amazing shopping, and a little time at the beach. Make Tampa your destination. You'll have some of the best and freshest seafood you'll find anywhere in the country, and you'll find endless attractions to entertain and fascinate you.
If you're headed to Tampa, though, you're ready to relax. Don't turn your trip into a lot of work by trying to handle the ground transportation on your own. Travel like a pro, on a charter bus rental from BusRental.com. We'll worry about traffic, pay attention to the clock and handle all the other details, while you have a real vacation in Tampa.
Answers to Your Questions about Charter Bus Travel
Here are answers to the common questions customers ask us about BusRental.com charter bus rentals:
Trust Your Charter Bus Rental Needs to BusRental.com
At BusRental.com, we built our business by always focusing on the needs of our customers. When you book with us:

You'll be guaranteed the best price
Because of our extensive relationships with thousand of charter bus service providers, as well as our experience and knowledge of local markets, we will meet or beat any price from a DOT-compliant competitor

Flexibility you won't get anywhere else
Because of our longstanding relationships in the industry and the knowledge and expertise we have developed over more than three decades, we can make last minute or real-time changes or book an entire trip with short notice.

You'll know that you're safe
We place a premium on your safety, booking only with vendors who have no major safety violations. We also require that our service providers strictly comply with vehicle maintenance and driving time regulations.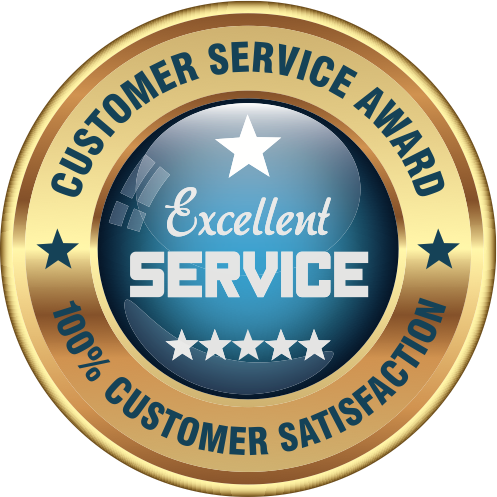 You'll have the gold standard for customer service
We'll provide you with your own project management team, a single point of contact, full dispatch 24/7, world-class logistical support and access to our online Trip Management Portal
Come to Tampa for One of These Signature Events
There's always something fun happening Tampa. Book your outing to enjoy
Visit Tampa in January and get your "aaaargh" on, as the city celebrates the legacy of mythical plunderer Jose Gaspar. There are multiple parades, with many participants in full pirate regalia. The festivities include a film festival.
Tampa Bay Black Heritage Festival
This 8-day festival in January celebrates the black culture, history and heritage in Tampa, with artists, musicians, poets and lots of amazing food booths.
Spanning 11 days in February, this annual tribute to agriculture and the fine arts includes a carnival area, a wide array of unusual food offerings (including chocolate-covered bacon) and many hands-on and educational programs
One of the largest pride celebrations in the country, Tampa's celebration of the LGBTQ culture includes a colorful parade, street parties, and a highly contested drag competition. It's held in the early spring every year.
More than 200 vendors converge on the state fairgrounds in September for exhibits, workshops and seminars on issues related exclusively to women, including nutrition, health, fitness and beauty
The Beer, Bourbon and BBQ Festival
Come to Curtis Hixon Park in February, where you'll be able to choose from more than 60 craft beers and 40 bourbons, and get more than your fill of mouth-watering, fresh-off-the-smoker BBQ. Of course, there's plenty of live music, too.
The International Cuban Sandwich Festival
Cuban chefs from around the world vie for the coveted "Best Cuban Sandwich in the World" at this September event. Participants try every year to build the largest Cuban sandwich on record—a recent one was 225 feet long!
This September affair, while nominally paying tribute to a lizard, spans four city blocks, with two stages of live music, eclectic food vendors, street performers, and arts and crafts from local artisans.
Things You Can Only Do in Tampa
On a charter bus from BusRental.com, you can take in the great attractions in Tampa:
Part theme park and part nature preserve, Busch Gardens takes you across the Dark Continent, from Morocco to Nairobi, Egypt and the Congo. Owned by SeaWorld, the park also has some of the country's top roller coasters.
With more than 250,000 square feet of surface water, the tank here houses more than 7,000 species of flora and fauna from around the globe. The main exhibit lets you follow a drop of water from a freshwater spring into the Gulf of Mexico.
Tampa Museum of Modern Art
This award-winning museum features extensive displays of modern and contemporary art, as well as works from ancient Rome, ancient Greece and the Etruscan area in Italy.
The Museum of Science and Industry
This hidden gem offers a wide array of exhibits, including dinosaurs, a planetarium, live videos from NASA, local rocks and fossils, and the largest collection of butterflies native to West Central Florida
The Henry B. Plant Museum
This one-of-a-kind museum pays homage to life in the Gilded Age in Tampa. Housed in what was originally the 511-room Tampa Bay Hotel, the museum includes exhibits chronicling the use of the hotel during the Spanish-American War.
See some of the world's largest felines, including lions, tigers, ocelots, jaguars, leopards, cougars, caracals, servals and lynx, at this hospital and sanctuary for exotic cats. Visitors can go on private tours, night tours or feeding tours.
The Florida Museum of Photographic Arts
The FMoPA has extensive collections of prints and photographic equipment, including works by Dorothea Lange, as well as many images from Woodstock and the 1960s/1970s counterculture.
The American Victory Ship and Museum
Come aboard the SS American Victory, which saw service in the Pacific from the waning days of WWII through the height of the Vietnam War. The museum includes a propeller from a German submarine, sunk in 1942.
Take a Charter Bus on Any Outing to Tampa
It's dependable, safe, comfortable, convenient, affordable and adaptable…choose a charter bus for any Tampa trip:
Explore the Cool Neighborhoods in Tampa
On a charter bus, it's easy to experience the cultural diversity throughout Tampa:
Known throughout the Southeastern United States for its great Cuban restaurants, this neighborhood, in the heart of the city's Latin Quarter also has popular museums and a great nightlife.
A haven for foodies, Dunedin features a wide range of fine dining locations. It's a short drive west of the city, but well worth it, particularly if you crave fresh seafood.
To experience Tampa like a local, head along the Bay to this quirky little neighborhood (home to the annual GeckoFest), where you'll find laid-back watering holes, authentic Florida seafood restaurants and even a farmer's market
Everything here is upscale, from the five-star restaurants to the boutiques. There's even a luxury movie theater. You can also enjoy a stroll along the waterfront on the five-mile sidewalk trail that traverses the neighborhood.
Schedule Your Tampa Charter Bus Excursion Today
Taking a group to Tampa? Get ready for fun in the sun, fabulous food, a vibrant arts and cultural community, and eclectic shopping opportunities. Make the trip easy on everyone, including yourself, by turning to the professionals at BusRental.com for all your ground transportation needs.
To get a free quote on the cost of a charter bus rental to Tampa, go to our convenient
online cost calculator
. We'll get an estimate to you in minutes. To learn more about charter bus rentals, or to get answers to any questions about our services, call
1-866-569-2012
and speak with one of our experienced and friendly travel consultants.
We Book More than 20,000 Charter Bus Trips Every Year!
Ask Us about Our Price Match Guarantee!