San Antonio
Your Guide To Charter Bus Rental
If you're looking for a place to take a group, somewhere with great weather all year round and endless things to see and do, come to San Antonio. The city's River Walk makes getting around the city a breeze. But getting a group there and back can be an ordeal, particularly if you're trying to manage everything by yourself. Make it easy for everyone with a charter bus rental from BusRental.com. Let us worry about the details while you have a great time.
Important Things to Know about BusRental.com Charter Bus Rentals
Get ready for a great trip. Here are some of the things you need to know about renting a charter bus:
Why You Want to Book Your Charter Bus Rental with BusRental.com
At BusRental.com, we have worked hard to be a preferred charter bus vendor nationwide, offering:

The guaranteed lowest price for a charter bus rental
Because of our reputation, experience and knowledge of markets, we can meet or beat any quote from a competing vendor for the same trip, provided the competing vendor is DOT-compliant.

Flexibility you won't get anywhere else
Because of our longstanding relationships in the industry and the knowledge and expertise we have developed over more than three decades, we can make last minute or real-time changes or book an entire trip with short notice

An unparalleled commitment to your safety
We closely monitor the safety records of all our vendors and their drivers, avoiding those with any current major violations. We require that drivers correctly log time on the road and meet all vehicle maintenance requirements.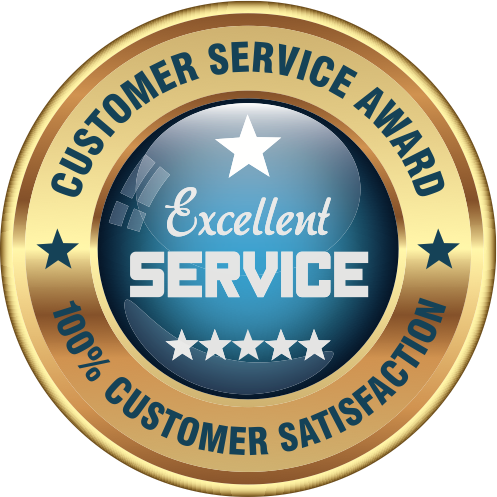 The best customer service in the charter bus industry
We'll give you with a dedicated project management team, on-demand dispatch services 24/7, top of the industry logistical support, highly competitive pricing, and access to our state-of-the-art online Trip Management Portal.
Come To San Antonio to Enjoy One of These Outstanding Events
Make your trip special by scheduling it to coincide with one of San Antonio's many fun experiences:
This 10-day festival, held in April, is San Antonio's largest annual event, with three huge parades, a number of ethnic food booths, music from Tejano, mariachi and other musicians, and a four-night block party in the heart of the downtown area.
The San Antonio Stock Show and Rodeo
More than two million people come to San Antonio every February to see a wide array of livestock shows, including barrel racing, wrangling and roping. There's also a great music lineup, with some of the world's top performers.
Battle of the Alamo Commemoration
Learn the history of the famous defense of the Alamo over the 13 days of this annual event, spanning the last week of February and the first week of March. The ceremonies include reenactments, films and lectures by Texas historians.
Though it's technically the "Day of the Dead," this celebration includes more than 20 events over a full week, including concerts, parades, face painting, skull decorating and pinata smashing
The Tejano Music Awards Fan Fair
San Antonio is the recognized "Tejano Capital of the World," and annually brings in more than 200 musicians and a hundred thousand Tejano music fans. Come dance the night away at this mid-March event.
The San Antonio Book Festival
Local and national authors converge on San Antonio in early April for this one-day event, which features readings, signings, panel discussions and other forms of literary entertainment.
This is Independence Day in San Antonio, with events spread out over three days. Held at Historic Market Square, the festival has multiple stages where you can hear music from a wide range of genres, as well as vendor and food booths.
The Texas Folklife Festival
This popular festival, held in early June, offers attendees a taste of the sheer diversity in San Antonio and across Texas. Enjoy Korean BBQ and tasty German sausage, take in music at one of six stages, or try your hand at ax throwing.
A Few of the Things You Don't Want to Miss in San Antonio
There are many fascinating places in San Antonio…make sure these are on your list:
One of most famous historical sites in Texas and across the United States, this is the site of the famous 1836 Battle of the Alamo, where Jim Bowie and Davy Crockett died trying to defend the mission from the forces of General Santa Ana
The San Antonio River Walk
Spanning more than 15 miles (including 5 miles downtown), the River Walk is city park and pedestrian street that offers access to virtually endless shopping and dining experiences, as well as most of the city's historical sites
Missions National Historical Park
A UNESCO World Heritage site, this National Historical Park contains four of the city's five original Spanish frontier missions (all except for the Alamo) among its more than 80 historical sites situated along the San Antonio River.
The Natural Bridge Caverns
The largest known commercial caverns in America, the Natural Bridge Caverns descend hundreds of feet below the surface (the deepest part of the public tour is around 180 feet down). The temperature there remains at 21 Celsius year-round.
The San Antonio Museum of Art
Located in downtown San Antonio, the city's art museum has works spanning more than 5,000 years, including paintings and sculpture from ancient Greece and Rome, an extensive collection of Asian art, and works of Latin American masters.
The San Antonio Botanical Garden
Situated on 33 acres, the botanical garden includes more than 15 specialty gardens, as well as flora from the Texas Hill Country and across South Texas. There's also a subterranean structure with five climate-controlled greenhouses.
The San Fernando Cathedral
Listed on the National Register of Historic Places, this is one of the oldest cathedrals in the United States, erected between 1738 and 1750 with a baptismal font that came as a gift from King Charles III. It has been recently restored.
La Villita Historic Arts Village
This storied arts community boasts many galleries, including paintings, jewelry and pottery from local artists, as well as imported Mexican folk art. It's close to the Alamo and connects with the San Antonio River Walk.
A Charter Bus Rental Makes Any Trip to San Antonio Better
The many attractive features of a charter bus make it a perfect choice for any travel to or in San Antonio:
Visit San Antonio's Great Neighborhoods on a Charter Bus
There's an easy way to experience the diverse neighborhoods in this South Texas city…on a charter bus:
This upscale historic neighborhood, home to the McNay Art Museum, also offers a wide array of vintage shops, many located in or near architectural masterpieces. There are also many beautiful places to enjoy a walk or sit for a while.
This historic district, once home to the city's German and Austrian communities, now draws throngs to its antique emporiums, craft beer houses and contemporary art galleries. You can also dine in a converted 1920s fire station or a former convent.
East Side originated as a "freedmen's district," home to most of the city's black community after the end of the American Civil War. Today, it boasts popular entertainment venues, great bars and some of the city's best soul food restaurants.
San Antonio has a vibrant and accessible downtown area, thanks in significant part to the River Walk, which makes it safe and easy to visit the Alamo, the Briscoe Western Art Museum, the San Fernando Cathedral and other attractions.
Make Your Charter Bus Reservation for San Antonio Today
It's virtually impossible not to have a great time in San Antonio. But taking a group there and back can be a hassle, especially if you try to handle all the travel on your own. Make it easy on everyone, including yourself. Book a charter bus rental from BusRental.com and let us worry about all the details.
To get a free quote on the cost of a charter bus rental to San Antonio, go to our convenient
online cost calculator
. We'll get an estimate to you in minutes. To learn more about charter bus rentals, or to get answers to any questions about our services, call
1-866-569-2012
and speak with one of our experienced and friendly travel consultants.
We Book More than 20,000 Charter Bus Trips Every Year!
Ask Us about Our Price Match Guarantee!