Philadelphia
Your Guide To Charter Bus Rental
Planning a group trip and looking for the ideal destination? Somewhere with one-of-a-kind attractions the will appeal to everyone? Somewhere with a wide range of entertainment options, so that all your people will have a memorable experience? Come to Philadelphia, the City of Brotherly Love, the Cradle of Liberty and the Birthplace of America. Visit some the revered historical sites in America, enjoy the best cheesesteak on the planet, or channel your inner Rocky with a jog up the steps of the Philadelphia Museum of Art.
Philadelphia is a great place to visit, but it's also the 5th largest city in the United States. If you try to navigate your way in and around the City of Brotherly Love, you won't see much of the city. You'll be constantly checking the GPS, looking at your watch, trying to find a venue or searching for a parking space. Let us do the work! With a charter bus rental from BusRental.com, you can enjoy this fun city with everyone else, while we handle all the details.
Answers to Commonly Asked Questions about Charter Bus Rentals
Considering a charter bus rental for a group trip to Philly? Here's what you need to know:
Why You Want to Book with BusRental.com
At BusRental.com, we are always working to improve our customers' experience:

We'll get you the best price—guaranteed!!
Because of our relationships in the business, we promise to meet or beat any competing price for the same trip using the same coach, provided the competing vendor is DOT-compliant

We offer unmatched flexibility
With our vast network of charter bus vendors, our extensive knowledge of local markets and our experience, we can typically make last-minute or real time changes to your travel schedule or book an entire trip with short notice

We make your safety our priority
We keep track of the safety records of all our vendors, and won't book with those who have been cited for recent major violations. We also mandate that all our vendors accurately complete driving and maintenance logs.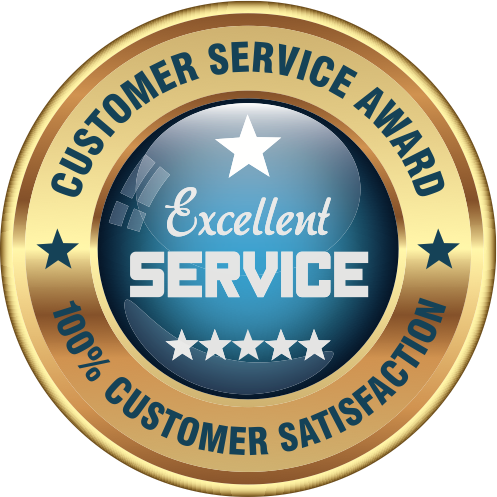 The gold standard for customer service
We'll provide you with your own dedicated project management team, top-of-the-line logistical support, dispatch services 24/7, and access to our state-of-the art online Trip Management Portal.
Enjoy These Great Attractions on a Charter Bus Trip to Philadelphia
Relax with friends and family in the comfort and luxury of a charter bus and take in:
The historic building where America's founding fathers debated and adopted the U.S. Constitution, it's part of Independence National Historical Park, also home to the Liberty Bell
Opened in 1824, this center for science and technology seeks to promote a public understanding of the role and value of science, with permanent displays on astronomy, physics, and science and industry
The Philadelphia Museum of Art
With nearly 250,000 objects in its permanent collection, the Philadelphia Museum of Art is one of the largest public art museums in the world, with significant holdings of European, Asian and American art
Opened a century ago, the Barnes promotes an appreciation of art and horticulture, with more than 4,000 works of art, including more than 900 world-class paintings, including works by Post-Impressionist and Modernist Masters
The Museum of the American Revolution
Follow the path from British Colonies to a new nation at this museum, which chronicles the roots of the American Revolution and follows events through the Declaration of Independence and the Revolutionary War
The National Constitution Center
This interactive museum, opened in 2003, focuses on promoting discussion and dialogue about the American Constitution. There are frequent public lectures and panel discussion, featuring prominent historians and scholars.
Step back in time and see the home of seamstress Betsy Ross, credited with sewing together the first American flag. Learn more about her life and involvement in the events leading up to the American Revolution.
Opened nearly 100 years ago, this art museum holds the largest collection of the sculptural works of Auguste Rodin outside of Paris, with almost 150 major pieces, including bronzes, plasters and marbles.
Take a Charter Bus on Any Excursion to Philadelphia
The many attractive features of a charter bus rental make it perfect for any outing to Philly:
Arrange Your Outing to Philadelphia during One of These Events
There's always something fun going on in the City of Brotherly Love:
The Philadelphia Invitational Furniture Show
Some of the nation's top furniture artisans display and sell magnificent one-of-a-kind pieces at this annual, invitation-only, show. Most will also let you put in an order for a custom piece.
The Odunde African American Street Festival
The city's African American community takes to the streets over the second weekend in June, carrying on the tradition of one of the oldest celebrations of African American culture in the United States.
You'll be astonished by what a person can carve out of a block of ice! Fifteen of the country's top ice carvers come to this three-day, National Ice Carving Association sanctioned event. Enjoy live entertainment and great food booths as well.
The Philadelphia Antiques Show
One of the largest annual antique shows in the nation, held in the spring, this event features many of the country's premier antiques dealers, with unbelievable one-of-a-kind finds.
The Philadelphia Book Festival​
Part street-fair and part-literary celebration, the Philadelphia Book Festival attracts some of the nation's most beloved writers for readings and signings, lectures and more. There's also live entertainment and great food booths.
Pay homage to Native American traditions at this annual three-day event, held over Memorial Day weekend. The Southeastern Cherokee Confederacy of Pennsylvania sponsors, with traditional music and dance, Native American food, jewelry, clothing and crafts.
Come to Philly's Chinatown for the annual New Year's celebration, complete with colorful parades, unbelievable fireworks displays and a traditional 10-course Chinese meal at the Cultural Center
The Philadelphia International Auto Show
Join fellow motor-heads at one of the world's top annual auto expos, held in January.
A Charter Bus—The Easy Way to Visit the Streets of Philadelphia
With a charter bus rental, you can check out some of the city's eclectic neighborhoods:
Fishtown is Hipster Central, with gastropubs, beer gardens and bistros alongside the galleries and studios. A former working-class enclave, Fishtown is now the epicenter of the city's music, art and culinary scene.
Home to Independence Hall, the Betsy Ross House and the Liberty Bell, Old City also offers unique dining experiences, trendy bars and a vibrant nightlife.
Known as the city's "garden district," this neighborhood of stately historic mansions is home to the Morris Arboretum, as well as antique emporiums, art galleries and a farmer's market
Once an industrial zone, this neighborhood was rejuvenated by a burgeoning arts community in the 1990s. It's now home to art galleries, ethnic restaurants, beer halls, dance clubs and boutiques.
Book Your Philadelphia Charter Bus Rental Today!
It's all here waiting for you—historic sites, arts and culture, great food, endless shopping. Leave your own vehicles behind and book a charter bus rental. Let yourself be on vacation while we handle all the details.
To get a free quote on the cost of a charter bus rental to Philadelphia, visit our state-of-the-art
online cost calculator
. To ask any questions about charter bus rentals, or learn the different ways that we can help you with a group outing, call
1-866-569-2012
and speak with one of our experienced and friendly travel consultants.
We Book More than 20,000 Charter Bus Trips Every Year!
Ask Us about Our Price Match Guarantee!