Orlando
Your Guide To Charter Bus Rental
Looking for someplace warm and friendly to take a group, where there will be plenty of entertainment options. Come to Orlando. You won't find a city more focused on fun, from the Disney theme parks to SeaWorld. Orlando also boasts world-class art museums, a science center and lots of great shopping.
Orlando is a great place to visit, but it's also one of the 25 largest metropolitan areas in the United States, with nearly 3,000,000 people in the greater Orlando area. If you're thinking about leading a group trip there, think again. You'll spend all your time consulting the GPS, checking the time, fighting traffic, looking for parking or trying to find a venue. Don't turn a vacation into more work! With a charter bus from BusRental.com, you can enjoy this fun city with everyone else, while we take care of everything.
Charter Bus Rentals—The Basics
For those of you who've never traveled in the luxury and safety of a charter bus, here's what you need to know:
BusRental.com—Working Hard to Earn Your Business
At BusRental.com, we continually look for new and better ways to serve our customers:

We guarantee the best price!
We will meet or beat any price from one of our competitors, provided it's for the same trip and bus, and that the other driver is DOT-compliant

We can change to meet your needs
Because of the solid relationships we've built with charter bus vendors across the United States, we can usually make last minute or real time changes to your itinerary, or book entire trips with short notice

We view your safety as our first priority
We are committed to maximizing your safety at all times. We regularly monitor safety records and won't use vendors who have any current violations. We also require accurate and timely attention to maintenance and driving logs.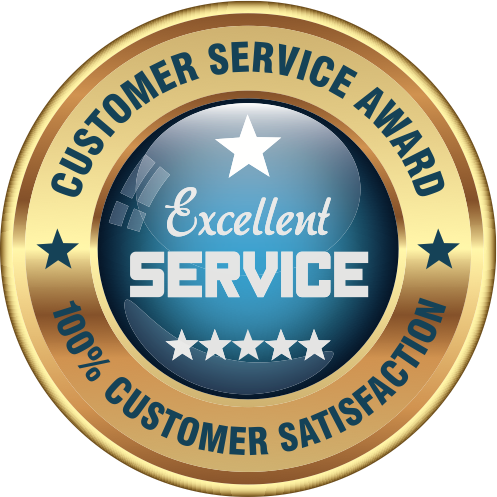 The gold standard for customer service
We'll provide you with your own dedicated project management team, top-of-the-line logistical support, dispatch services 24/7, and access to our state-of-the art online Trip Management Portal.
There's Much to See and Do in Orlando
With a charter bus, you can enjoy many of the great attractions in this warm and welcoming city:
With four theme parks, two water parks, 27 Disney-themed hotels, golf courses, shopping centers, a wedding pavilion and ESPN's Wide World of Sports, Disneyworld is the most popular tourist attraction on the planet.
One of the four theme parks in Walt Disney World, EPCOT brings to life a vision of the future, from Spaceship Earth and Mission: Space to the Test Track, a thrill ride that recreates the way Chevy evaluates concept cars
The World of Harry Potter
From Diagon Alley to the Escape from Gringotts, from the Forbidden Journey to Hagrid's Magical Creatures Motorbike Adventure and the Flight of the Hippogriff, Orlando offers an escape to Potterworld
Universal Studios Florida
This theme park pays homage to the movies, television and other forms of popular entertainment. Take a ride on the Hogwarts Express or visit some of famous movie sets, from the Bates Motel to the Fast and Furious.
The Charles Hosmer Morse Museum
This eclectic museum houses a noted art nouveau collection, highly regarded collections of turn-of-the-20th century American paintings, and one of the most extensive collections of American painter Louis Comfort Tiffany
Visit this stunning 19th century mansion nestled among tropical and semi-tropical gardens, spanning almost 50 acres. Walk through forests of camellias or relax in the shade of the stately 200-year-old oak trees.
The Orlando Museum of Art
Founded nearly 100 years ago, the OMA has nearly 2,500 works of contemporary art, as well as an extensive collection of art from the ancient Americas (considered one of the finest in the world)
The Orlando Science Center
This museum welcomes half a million visitors every year with a wide range of permanent exhibits, including NatureWorks, a study of the diverse ecosystems in Central Florida, with coral reefs, mangrove and cypress swamps
A Charter Bus Is a Great Choice for Any Trip to Orlando
The things that attracted you to charter bus travel—safety, comfort, dependability, convenience—make it a great choice for any outing:
Book Your Orlando Trip to Coincide with One of These Fun Event
Make more memories by scheduling your trip to catch one of the following events:
The Florida Film Festival
Filmmakers from around the world come to Orlando in April, bringing nearly 200 cinematic works to the Enzian, Orlando's storied independent movie house. Past guests have included Christopher Walken, Steve Buscemi, William H. Macy and Oliver Stone.
Who needs ComiCon when you have this celebration of comic book and graphic arts? Held in the spring every year, it includes cosplay/costume events, rave dances, panel discussions and an opportunity to participate in board and strategic games.
Long before Walt Disney ever came to Orlando, it was home to famed Harlem Renaissance writer Zora Neale Hurston. This annual festival features art shows, live music and fantastic food booths, all celebrating African-American culture.
The Epcot Food and Wine Festival
Look for food and fermented grape libations from around the world when this Disney theme park holds its popular annual tribute to international cuisine. Sample great food, and enjoy cooking demonstrations, as well as live entertainment.
Come to Universal Studios in October, when the Disney theme park transforms into a scare zone, featuring characters and sets from some of the most terrifying movies of all time, including Halloween and Friday the 13th
The Winter Park Sidewalk Art Festival
More than 200 visual artists come to Park Avenue in the Orlando suburb of Winter Park every year, bringing watercolors, glass, sculpture and other visual media to one of the nation's oldest juried outdoor art festivals
Featuring local and visiting artists, Orlando Fringe takes up where Disney leaves off, with offbeat music, comedy and theater. The two week festival includes more than 100 shows, and the tickets go fast, so book yours now.
The Central Florida Scottish Highland Games
Bring your kilt and a taste for haggis, shortbread cookies and single malt. This annual event includes traditional Celtic feats of athleticism, as well as plenty of jigs, reels and other Highland music.
A Charter Bus—The Perfect Way to See Orlando's Neighborhoods
On a charter bus, you can learn more about the different communities in Orlando:
Dine at one of the many sidewalk cafes, stop in at an art gallery or check out the unique fashion boutiques and other emporiums in the quaint neighborhood near the city's financial district
Home to the national headquarters of the T.G. Lee Milk Company, the Milk District offers a vibrant nightlife, with many small watering holes, one-of-a-kind eateries and vintage clothing/furniture shops.
Once known as "Antique Row," Ivanhoe Village is a pedestrian-friendly area with fun restaurants, nifty little shops and plenty of late-night spots.
Renowned for the many larger-than-life murals that adorn dumpsters, buildings, walls and power stations, this is the unofficial center of "cool" in Orlando, home to many artists, restauranteurs, and purveyors of specialty goods.
Make Your Charter Bus Rental Reservation to Orlando Today
Come to Orlando any time of the year—the weather is always great! But don't try to handle everything on your own. Don't turn a trip to the entertainment capital of the Southeastern United States into a lot of hard work. Book a charter bus rental from BusRental.com and let us handle the details.
To get a free quote on the cost of a charter bus rental to Orlando, visit our state-of-the-art
online cost calculator
. To ask any questions about charter bus rentals, or learn the different ways that we can help you with a group outing, call
1-866-569-2012
and speak with one of our experienced and friendly travel consultants.
We Book More than 20,000 Charter Bus Trips Every Year!
Ask Us about Our Price Match Guarantee!