Nashville
Your Guide To Charter Bus Rental
You're planning to take a group to Nashville—there's the Ryman, the Grand Ole Opry, the Country Music Hall of Fame, Bonnaroo and the many great music festivals, as well as Belle Meade, the Hermitage and other historic sites. Nashville offers amazing visual arts and culture, as well as a vibrant and innovative foodie culture, and some of the South's best breweries and distilleries.
Finding your way around Nashville can be a hassle, particularly when you're behind the wheel. Battling traffic, looking for parking, trying to find a venue—you'll spend more time working than playing. There's a better way to enjoy one of America's most storied cities…in the comfort, convenience and safety of a charter bus from BusRental.com. Let us take care of all the details.
The Things You Want to Know about Traveling on a Charter Bus
If you're new to charter bus rentals, here are some answers to those burning questions:
Book Your Trip with Confidence with BusRental.com
There are reasons why we set up more than $50 million in charter bus trips every year:

We offer the best customer service for a trip to Nashville
Because of knowledge of Nashville, as well as our extensive relationships with charter bus vendors, we can meet or beat any price quote from a DOT-compliant competitor for the same coach and the same trip to Nashville

Flexibility you won't find anywhere else
Because of our vast network of charter bus vendors and our considerable knowledge of local markets, we can usually make last-minute or real-time changes to your itinerary, or book an entire trip at the 11th hour.

We place a premium on your safety
We monitor our vendors and their drivers to ensure there are no current major violations of safety regulations. We require that drivers comply with "time on the road" requirements and keep accurate driving and maintenance logs.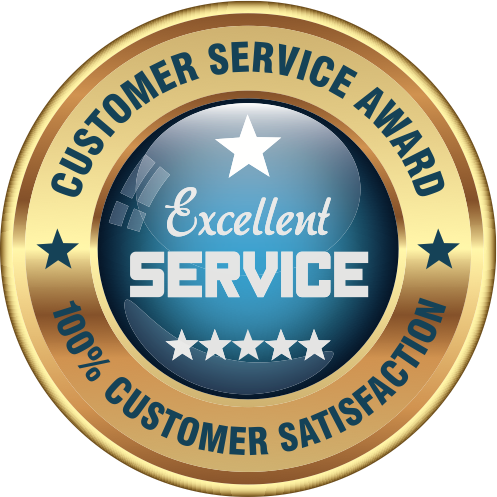 The gold standard for charter bus rental customer service
We offer full-service dispatch 24/7, your own dedicated project management team, unparalleled logistical support and total access to our user-friendly online Trip Management Portal
A Few of the Many Stellar Attractions in Nashville
You'll never be at a loss for something to do in this great American city:
The Country Music Hall of Fame and Museum
One of the world's largest museums with what is considered by many to be the largest collection of musical artifacts on the planet, the museum features priceless recordings, pictures and other relics.
he Grand Ole Opry is the nation's oldest running weekly entertainment show, featuring musical performances from country, bluegrass, folk, gospel and Americana artists at the Grand Ole Opry House at the former theme park of Opryland.
The so-called "Mother Church of Country Music," the Ryman hosted the Grand Ole Opry from 1943 to 1974, and again from near the end of the 20th century. Steeped in history, it's now one of the top live music venues in the city.
Located on former plantation house 6 miles from downtown, the Nashville Zoo at Grassmere has more than 6,000 animals from over 300 species on its 188 acres. The zoo specializes in conservation, with many threatened or endangered species.
A full-scale replica of the original Parthenon in Athens, this structure is now an art museum in Centennial Park, just west of downtown. You'll find plaster replicas of marbles cast from the originals dating back to 438 B.C.
Situated in Nashville's historic Post Office building, the Frist does not have a permanent collection, but focuses on creating periodic exhibitions or bringing in stunning temporary collections from around the world.
This National Historic Landmark, 10 miles east of the city, was home to our nation's 7th President in the final years of his life. His final resting place, it has the cabin he first lived in, as well as a 13-room Greek Revival mansion.
Belle Meade Historic Site
Visit the historic mansion, just outside of the city, where more than a hundred slaves worked over 5,000 acres of cotton and other crops. There's a carriage and stable house, a dairy and one of the state's largest smokehouses.
A Charter Bus Will Make Every Trip Better
You'll enjoy all the benefits of a charter bus rental, regardless of the reasons you're visiting the city:
Come to Nashville Any Time of the Year
There's always something exciting happening in Nashville…arrange your trip to enjoy:
The Americana Music Festival and Conference
Held every September, this 5-day event includes music from six different venues, informative panel sessions with well-known Americana musicians, movie screenings, book signings and lots of parties.
The Tennessee Renaissance Festival
Step back into the days of knights and fair damsels, of jousting and jesters, as one of the nation's largest Renaissance festivals comes to Nashville every May. Enjoy a leg of mutton or some good old-fashioned mead.
The Bonnaroo Music and Arts Festival
Join 80,000 other fans who converge on the hamlet of Manchester every June for one of the nation's biggest outdoor music-fests, featuring stars from multiple genres.
Also held in June, this celebration of American country music is held at Nissan Stadium, in the heart of downtown. The festival features the biggest names in country music, as well as up and comers, and there are a number of free shows.
How else would Music City, U.S.A. celebrate America's Independence Day! Many of Nashville's resident country music stars participate and the fireworks display is among the largest and most spectacular in the country.
This eclectic art festival, celebrating what the French call the "pomme d'amour," or "love apple," is held every August in East Nashville. There's a lot of local music, great food and a juried art show focused on the saintly tomato.
The Nashville Film Festival
There's more than just music in Nashville's vibrant arts community—the city has long been known for its film festival, which has been going strong for more than half a century.
The Southern Festival of Books
This totally free festival every October brings in more than 300 writers across a wide assortment of genres, with readings, signings and other literary events, most held at the Nashville Public Library and the War Memorial Plaza.
Enjoy Some of Nashville's Cool Neighborhoods
There's a diversity in the city's neighborhoods that you won't find anywhere else.
You'll find many of the city's most stunning private homes in East Nashville, though they've been apartments for decades. One of the oldest parts of the city, it's home to artists, musicians and other free spirits.
Considered by many to be the epicenter of fine dining in Nashville, Germantown also boasts many specialty clothing emporiums, including mom and pop local purveyors and world-renowned retailers.
Upscale and trendy, with a dizzying array of boutiques, bars, bodegas and eateries, the Gulch is a relatively new neighborhood, but considered a mecca for food mavens
With a half-mile assortment of coffee shops, specialty shops and amazing restaurants, 12 South is a great place to spend a morning or afternoon strolling the sidewalks
Schedule Your Charter Bus Outing to Nashville Today
The music scene in Nashville is unlike any you'll find anywhere on the planet. There's a lot more, though, to this great city at the gateway to the South—a rich historical legacy, some of the region's best restaurants, breweries and distilleries, visual arts and film, and more. It's an amazing place to take a group, but it can be a hassle if you try to make your way around the city on your own. With a charter bus from BusRental.com, you can let your hair down and have fun, while we handle everything.
For a free estimate on the cost of a charter bus rental to Music City U.S.A., visit our convenient
online cost calculator
and look at your options. To ask any questions about charter bus rentals, or learn the different ways that we can help you with a group outing, call
1-855-287-2427
and speak with one of our experienced and friendly travel consultants.
We Book More than 20,000 Charter Bus Trips Every Year!
Ask Us about Our Price Match Guarantee!