Miami 
Your Guide To Charter Bus Rental
Looking for a warm locale for business, church, school or family outing, somewhere you can take a group that's affordable, but offers plenty of options for entertainment and amusement? Choose Miami…it's always pleasant in Southern Florida and you'll have endless choices—top museums, great food, sun and sand, world-class sports and non-stop music.
You can have a great time in Miami, but you can also make your trip a lot of work. Don't try to handle everything yourself. With a charter bus rental from BusRental.com, you can relax and enjoy the city with everyone else while we take care of all the details.
Here's What You Want to Know about Charter Bus Rentals
You're new to charter bus travel—here are answers to your basic questions:
Seasoned Travelers Ride with BusRental.com
At BusRental.com, we the preferred provider of charter bus rentals for many customers:

We'll guarantee you the best price!
With our vast knowledge of local markets and relationships with vendors across the country, we will meet or beat any quote from a competitor for the same trip and bus, provided the competitor is DOT-compliant

We offer unparalleled flexibility
With access to thousands of charter bus vendors nationwide, we have the resources to make last-minute or real-time changes to your itinerary, and can book a big outing with little notice

Our first priority is your safety
We closely monitor all our vendors to ensure compliance with state and federal safety guidelines. We also require that all our service providers accurately complete driving and vehicle maintenance logs.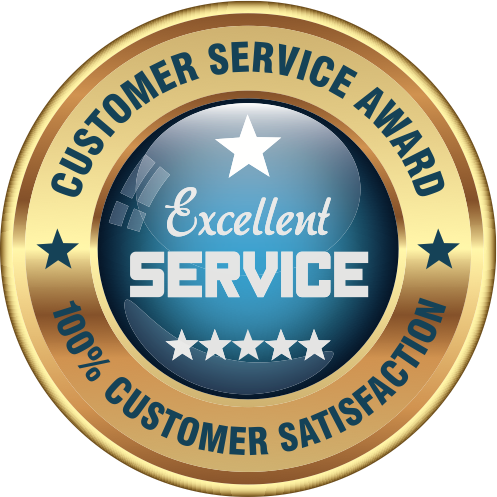 The gold standard for charter bus rental customer service
We offer full-service dispatch 24/7, your own dedicated project management team, unparalleled logistical support and total access to our user-friendly online Trip Management Portal
You'll Have Lots of Fun in Miami
There's something to interest just about everyone in Miami:
The Patricia and Phillip Frost Art Museum houses some of the country's most impressive collections of Latin American and 20th century American art, and the Museum of Science has a planetarium, as well as an exhibit on the Everglades
The Contemporary Art Museums
The city of Miami is home to several outstanding contemporary art museums, from the Institute of Contemporary Art, Miami, to the Museum of Contemporary Art and the Rubell Museum, all focusing on 20th century and emerging artists.
A 38 acre "oceanarium," one of the oldest and largest in the world, the seaquarium has sharks, manatees and sea turtles, as well as Lolita, the world's oldest captive orca, who has been a resident for over 50 years.
Take a tropical expedition at this "eco-adventure park," with over 1,000 varieties of parrots, lions, tigers, and rare birds of prey, including an Andean condor in its rainforest setting. Look out for the alligator snapping turtles!
A favorite among local residents, the Bass features sculpture and paintings from European artists from the last 600 years, as well as permanent collections of Asian, Caribbean, Latin American and North American art.
The Jewish Museum of Florida
 This unique museum, housed in two restored synagogues, honors the legacy of the Jewish community in Florida over the last 250 years, with extensive collections of photographs and artifacts.
Vizcaya Museum and Gardens
A feast for the eyes, this early hundred-year-old estate has extensive Italian Renaissance gardens, an array of stunning architectural styles, historic outbuildings and a vast native landscape
The Kampong National Tropical Botanical Garden
Formerly the home of famed horticulturist Dr. David Fairchild, this attraction includes many of the more than 30,000 new plant species he developed, including 65 types of mangoes and the pomelo.
A Charter Bus—The Right Choice for Any Trip to Miami
The great features of a charter bus make it an excellent choice for any outing to Miami:
Book Your Trip to Miami to Enjoy One of These Events
It's warm all year long in Miami, so there's always something exciting happening:
Come to Miami in March for the world's biggest electronic dance music festival, annually drawing over 70,000 fans to Bayfront Park in downtown Miami.
The Miami International Boat Show
Visit the city in February to see the latest in consumer watercraft, from sailboats and fishing vessels to yachts. The boat show draws more than 100,000 attendees every year, as well as over 1,000 vendors.
This huge event runs for nine days in late March/early April, featuring a two-day festival of food and the arts, one of the nation's largest pride parades, social mixers, dance parties and much more.
Come to Miami Dade College in November for readings, book signings, panel discussions and a street fair, with signed and rare first editions and other collectibles. The fair annually attracts more than 500 authors from around the world.
The South Beach Wine and Food Festival
Join many of the nation's top food critics, food personalities and foodies in South Beach every spring. The festival features cooking demonstrations, lectures and the opportunity to taste some amazing culinary creations.
The Calle Ocho Music Festival
Every March, the Calle Ocho Music Festival takes over the streets of Little Havana, offering non-stop music, authentic Cuban and Latin cuisine and other Hispanic cultural offerings.
The Coconut Grove Arts Festival
Miami's largest visual arts festival comes to "the Grove" every February, with exhibits from nearly 400 visual and representational artists, as well as live music and great local food
Often referred to as the "5th major," this two-week professional tennis tournament regularly draws the world's top men's and women's players. It's held in April on the hard courts at the Hard Rock Stadium.
A Charter Bus—A Great Way to Experience Miami's Neighborhoods
Miami has some of the coolest neighborhoods in the nation:
It's more than just sand, sun and surf—Miami Beach offers a dazzling night life, world-class art galleries, fine dining and some of the nation's best shopping experiences. You'll also enjoy the Spanish influences in the food and the architecture.
The focal point for all things Cuban in Miami, Little Havana offers authentic Cuban cuisine, cozy little cafes and a warm and friendly atmosphere. Stop by Domino Park to play a game or two or watch the masters play.
"The Grove" features many of the city's most popular restaurants, boutiques and shops. It's also a great place for live music, a leisurely walk, or a late-evening bite at one of the many street cafes.
Trendsetters beware! You'll find innovative fashion, food and furniture in this former warehouse district, now home to dazzling showrooms with brand-name and one-of-a-kind wares.
Book Your Charter Bus Rental Outing to Miami Today
There's something for everyone in your entourage in Miami—live music, culinary and cultural diversity, world-class art museums, endless opportunities for retail therapy, a vibrant night life and more. Come to Miami in the safety, convenience and comfort of a charter bus rental from BusRental.com. We'll handle all the details while you have a great time.
To get a free quote on the cost of a charter bus rental to Miami, visit our state-of-the-art
online cost calculator
. To ask any questions about charter bus rentals, or learn the different ways that we can help you with a group outing, call
1-855-287-2427
and speak with one of our experienced and friendly travel consultants.
We Book More than 20,000 Charter Bus Trips Every Year!
Ask Us about Our Price Match Guarantee!