Indianapolis
Your Guide To Charter Bus Rental
When you think of Indianapolis, the first thing that typically comes to mind is the roar of engines at the Indianapolis Motor Speedway. No doubt, that's a huge part of the culture in Indy, but there's much, much more, from world-class art and culture to a rich culinary and cultural diversity, and the home of an American President.
There's a lot to entertain and interest you in Indianapolis, but it's a big city. Taking a group there can be a hassle if you try to handle everything yourself. There's a better way…with a charter bus rental from BusRental.com. Book a charter coach from us and we'll take care of all the details.
Frequently Asked Questions about Charter Bus Rentals
If you've never traveled in the luxury and convenience of charter bus, here are some important things to know:
Why You Should Book Your Charter Bus to Indy with BusRental.com
At BusRental.com, we work hard to be your preferred charter bus company, offering

The guaranteed best price for a charter bus rental
We will meet or beat any price quote from a competitor for the same coach and the same trip to Indianapolis

Flexibility you won't find anywhere else
Because of our vast network of charter bus vendors and our considerable knowledge of local markets, we can usually make last-minute or real-time changes to your itinerary, or book an entire trip at the 11th hour.

Our first priority is your safety
We closely monitor all our vendors to ensure compliance with state and federal safety guidelines. We also require that all our service providers accurately complete driving and vehicle maintenance logs.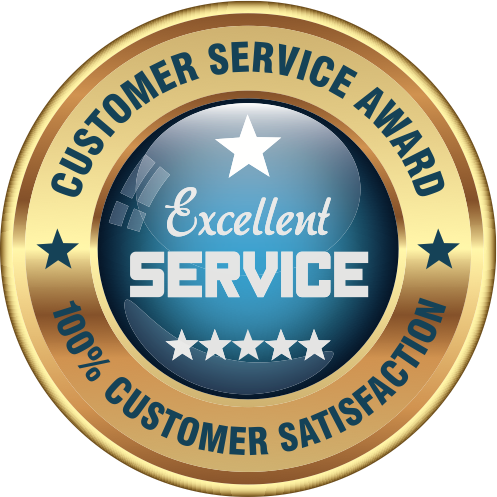 The gold standard for customer service
We offer full-service dispatch 24/7, your own dedicated project management team, unparalleled logistical support and total access to our user-friendly online Trip Management Portal
A Checklist of "Can't Miss" Attractions in Indianapolis
Here are just a few of the attractions you don't want to miss when you visit Indianapolis:
The Indianapolis Motor Speedway and Museum
It's home to more than just the Indy 500—there are motor car races throughout the year. There's also the museum, with historical relics from more than 100 years of world-class auto racing.
Considered one of the top five zoos in the nation, the Indianapolis zoo combines a botanical garden and an aquarium with a diverse range of biomes, including forests, oceans, plains and deserts. Enjoy the dolphin pavilion or the highly entertaining orangutan center.
The Indianapolis Museum of Art
Located on 152 acres at Newfields, the IMA houses more than 50,000 works in its permanent collection, including Asian ceramics and bronzes, works by Paul Gauguin and an extensive collection of contemporary paintings and other art
The Children's Museum of Indianapolis
With Atlanta's location in the deep South, it's warm enough that you'll find something blooming virtually any time of the year. Check out the largest collections of roses and hydrangeas in the Southeast United States.
The Benjamin Harrison Presidential Site and Harrison Center
Our nation's 23rd president kicked off his successful "Front Porch" campaign from his home here in 1888. The Harrison Center offers a diverse array of art studios and galleries, promoting the city's rich culture.
See one of the most impressive collections of American native and western art in the world, including castings by Frederic Remington, and paintings from revered western artist Georgia O'Keeffe.
Founded in 1869 from a collection first assembled in 1862, the ISM offers exhibits on ice age paleontology, Indiana agriculture, and quilts and textiles, as well as Abraham Lincoln, who spent much of his childhood here.
Step back into the 19th century to the home of William Conner, a late 18th and early 19th century entrepreneur who played a key role in the creation of the state of Indiana. His home is now a "living museum," open to the public.
Take a Charter Bus on Any Trip to Indianapolis
The many benefits of a charter bus rental make it a great option for any outing to Indy:
Come to Indy to Enjoy These Great Annual Events
Book your trip to enjoy one of these major events:
Known simply as "the greatest spectacle in racing," the Indy 500 is run on the last Sunday in May. The more than 300,000 fans who come to the Speedway make it the largest one-day sports event in the world.
The motor car race is just the culmination of a whole host of events that take up most of the month of May. There's a gala ball, a mini marathon, a huge parade and even a day where you can visit the track and take a spin.
The Indian Market and Festival
A tribute to rich tribal history and legacy across the state, this Native American festival annually features over 150 artists, as well as music, food, traditional dance and other aspects of Native American culture
The Italian Street Festival
Come to the Holy Rosary Catholic Church, in the heart of the city's Italian community, for freshly made pasta, Italian specialty meats, cannoli and other delicacies. There's also live music and dancing for this event, held in June.
Indiana Black Expo Summer Celebration
For more than half a century, the African American community in Indianapolis has sponsored this opportunity for education, empowerment and networking for black business owners and entrepreneurs.
One of the signature events of the Indiana Black Expo Summer Celebration, this annual pigskin classic features teams from historically black colleges. There's also a parade, a pageant and a concert every year.
More than 200 artists come from around the country and the world every May for this juried art fair, held at the Indianapolis Art Center. There's also a huge and diverse food court, as well as live entertainment.
This is one of the oldest and largest state fairs in the nation, first held in 1852. You'll find livestock and agriculture exhibits, but there's also a large midway, a dizzying array of food booths, and plenty of live entertainment.
Visit the Neighborhoods of Indianapolis in Style and Comfort
The easiest way to experience the diverse neighborhoods in the Windy City. In the comfort of a charter bus:
It won't surprise you that Speedway (home to the IMS) is its own independent community, with plenty to do whether or not there's a race happening. Some of the city's hippest restaurants, breweries and shops are here.
The rich historical legacy of Indianapolis is centered here, with the Benjamin Harrison Presidential Sit, the Harrison Center and the Morris-Butler House Museum all offering plenty for history buffs.
From five-star restaurants to mom-and-pop watering holes, this neighborhood boasts street after street of classic Victorian homes, as well as one of the city's most popular flea markets.
Fountain Square and Fletcher Place
With globally diverse restaurants, craft breweries and distilleries, cozy live music venues and funky shops, these two neighborhoods, nestled side by side on the Indianapolis Cultural Trail, are a popular destination.
Make Your Charter Bus Rental Reservation to Indianapolis Today
There's something for everyone in Indy—the Indianapolis Motor Speedway, world-class museums, fun neighborhoods, presidential history, one of the country's top zoos. Don't turn your trip to this warm and welcoming city into a lot of hard work. Book a charter bus from BusRental.com and let us handle all the details.
To get a free quote on the cost of a charter bus rental to Indianapolis, visit our state-of-the-art
online cost calculator
. To ask any questions about charter bus rentals, or learn the different ways that we can help you with a group outing, call
1-866-569-2012
and speak with one of our experienced and friendly travel consultants.
We Book More than 20,000 Charter Bus Trips Every Year!
Ask Us about Our Price Match Guarantee!