Visit Baltimore in Style
In a Charter Bus Rental from BusRental.com
Come to the Charm City in Comfort, Convenience and Luxury
From some of the nation's best art museums to storied Camden Yards, from the Inner Harbor to Fort McHenry, where Francis Scott Key saw "that the flag was still there," Baltimore offers amazing attractions to appeal to any interest. Enjoy all this great city has to offer with a charter bus rental from BusRental.com. You'll be able to relax and join in the fun while someone else handles all the details.
Answers to Your Questions about a Charter Bus Rental to Baltimore
Here are the important things you need to know about a charter bus outing to Baltimore:
Why Should I Book a Charter Bus to Baltimore with BusRental.com?
An industry leader in the charter bus rental business for more than 30 years, BusRental.com offers:

The best pricing for your charter bus trip to Baltimore
Our relationships with charter bus vendors across the country allow us to give you the best price. That assumes the same type and size of coach, with the same number of seats and amenities, with competing vendors who are DOT-compliant.

Flexibility you won't find anywhere else in the business
Our reputation in the industry, combined with our access to an unparalleled fleet of charter buses, make it easy for us to accommodate real-time or last-minute changes, or even book an entire outing with short notice.

The highest safety standards in the industry
We routinely examine vendor safety records/ratings and avoid service providers who have current major violations. We require all drivers to accurately document time on and off the road, as well as proof of insurance from all vendors.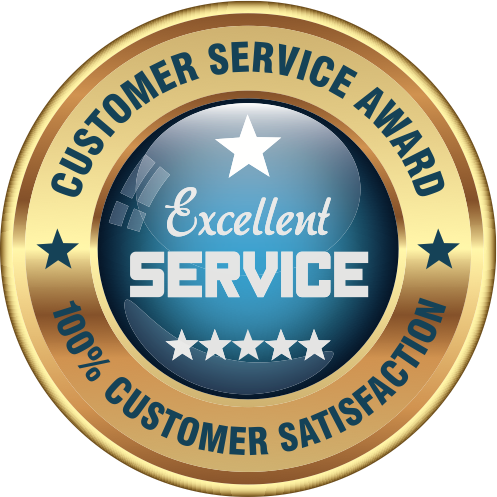 The best customer service in the charter bus industry
We'll give you with a dedicated project management team, on-demand dispatch services 24/7, top of the industry logistical support, highly competitive pricing, and access to our state-of-the-art online Trip Management Portal.
What Are Some of the Things I Can Only Do in Baltimore?
Baltimore offers many one-of-a-kind experiences—on a charter bus rental, you can enjoy them with everyone else:
The Fort McHenry National Monument and Historic Shrine
Visit the historic fort where composer Francis Scott Key drew his inspiration for our national anthem. The historic site features interactive exhibits and a guided tour.
Home to many historic ships, the city's Inner Harbor area offers a little bit of everything, from some of the city's top restaurants and world-class shopping venues to venues for music, theatre and other performing arts.
Overlooking the city's famed Inner Harbor, the National Aquarium features an Amazon River and Tropical Rain Forests, as well as displays of Atlantic and Pacific Coast coral reefs, and an exhibit of Australian marine life.
The Baltimore Museum of Art
The city's art museum boasts works from Cezanne, van Gogh and Picasso, as well as the world's largest collection of paintings from French master Henri Matisse. There's also a sculpture garden and a large collection of African art.
Camden Yards and the Babe Ruth Museum
Step back in time when you take in an Orioles game at Camden Yards, the first "retro" baseball park, opened in 1992. You can also visit the birthplace of the Sultan of Swat, Babe Ruth, just around the corner from the stadium.
In the Mount Vernon historic district, this museum is known for the depth and breadth of its collections, with art spanning more than 2,500 years. The Walters contains works from every major school of French painting in the 19th century.
The Baltimore and Ohio Railroad Museum
The nation's first passenger train ran west out of Baltimore to Ellicott's Mills, nearly 200 years ago. This fascinating museum actually has many of the old locomotives on site and in working order.
The American Visionary Art Museum
In a city blessed with many great art museums, this is one of the most interesting and unusual. All exhibits here are from self-taught artists, and the mediums displayed range from canvas to toothpicks, embroidery to folk art.
Why a Charter Bus is Ideal for Any Type of Trip to Baltimore
A charter bus offers everything you want in ground transportation, making it the perfect choice for any outing:
Some of the "Must Dos" When You Come to Baltimore
Even though Baltimore is deeply rooted in the North, you'll find plenty of fun things happening year-round:
The second leg of horse racing's triple crown is run here every year on the third Saturday of May. There's more to the Preakness than a two-minute horse race. The celebration includes concerts and the popular Black-Eyed Susan Day.
The Charm City Bluegrass Festival
Recognized as one of the premier bluegrass festivals by the International Bluegrass Music Association, this event draws thousands of roots music fans every spring.
The country's largest free outdoor cultural festival, Artscape kicks off the Baltimore summer every year, with many of the city's most popular food vendors, concerts, art exhibits, dance and poetry.
Another free festival, the African American Heritage festival celebrates the vibrant black culture in Baltimore, with music, mask-making, African drumming and opportunities to research your genealogy and get your DNA tested.
Held every September in one of the city's hippest and most historic neighborhoods, Hampdenfest features a wide array of quirky events, including a pie-eating contest and a toilet-bowl race (with "vehicles" crafted from commodes).
The Edgar Allan Poe Festival
Held in honor of Baltimore's most famous wordsmith, this two-day festival every fall includes a Black Cat Ball, an Edgar Allan Poe impersonator, stagings of Poe's works, art, food and libations.
Paying homage to the porkers that once roamed the city's streets, this fall festival features the culinary and artistic diversity of the Pigtown neighborhood. You won't want to miss the "Squeakness," the famed "running of the pigs."
The Modinnari Arts Festival
Come to the city's Little Italy neighborhood in the fall for all things Italian, from al fresco dining to bocce ball. Diners are routinely regaled by wandering opera singers and street magicians.
A Few of the Fun Neighborhoods in Baltimore
Check out some of these communities within the Charm City:
You'll find plenty of attractions focused on America's first president here, along with dozens of architecturally significant homes and buildings, including the Peabody, considered by many to be the most beautiful library in the world.
For some of the best in local shopping, stroll down "The Avenue" (also known as W. 36th Street) in Hampden, where you'll find great bookstores, vintage clothing, tattoo parlors and salons nestled in the historic brownstones.
The first entertainment and arts district in Baltimore, Station North offers both public and private art, with a self-guided mural tour, as well as dozens of galleries among the former warehouses. The Baltimore Streetcar Museum is here.
One of the oldest neighborhoods in Baltimore, with cobblestone streets throughout, Fells Point boasts historic row houses that have been converted to pubs, boutiques, bookstores and restaurants.
Make Your Charter Bus Reservations for Baltimore Today
There's a great time waiting for you—in Baltimore. With a charter bus rental from BusRental.com, you'll be able to relax with everyone else while we handle all the details. To get a free estimate on the cost of a charter bus rental to Baltimore, go to our
online cost calculator
. We'll send you a quote to you within minutes. For more information about charter bus rentals, or to get answers to any questions about the wide range of services we offer, call
1-855-287-2427
and speak with one of our experienced and friendly travel consultants.
We Book More than 20,000 Charter Bus Trips Every Year!
Ask Us about Our Price Match Guarantee!